MEET OUR TEAM OF
DOWNTOWN TORONTO
PERSONAL TRAINERS
Introducing our diverse personal training team!
Our team of downtown Toronto personal trainers is excited to join you on your fitness adventure. They have a lot of knowledge and are ready to help you with whatever you want to achieve, whether it's losing weight, building muscle, or just feeling better overall. You can work with any of our trainers in the downtown area, making it easy and convenient to get the help you need.

Discover a whole new way to get fit with our friendly team of mobile personal trainers. They are here to help you succeed and are really good at what they do. No matter what you want to accomplish, they will be by your side, cheering you on and guiding you every step of the way. And the best part is, you can choose a trainer who's right for you. Let's make your fitness journey awesome!

As demand for our services has grown so has our service area. Our downtown Toronto personal trainers will come to you anywhere between Liberty Village and Leslieville.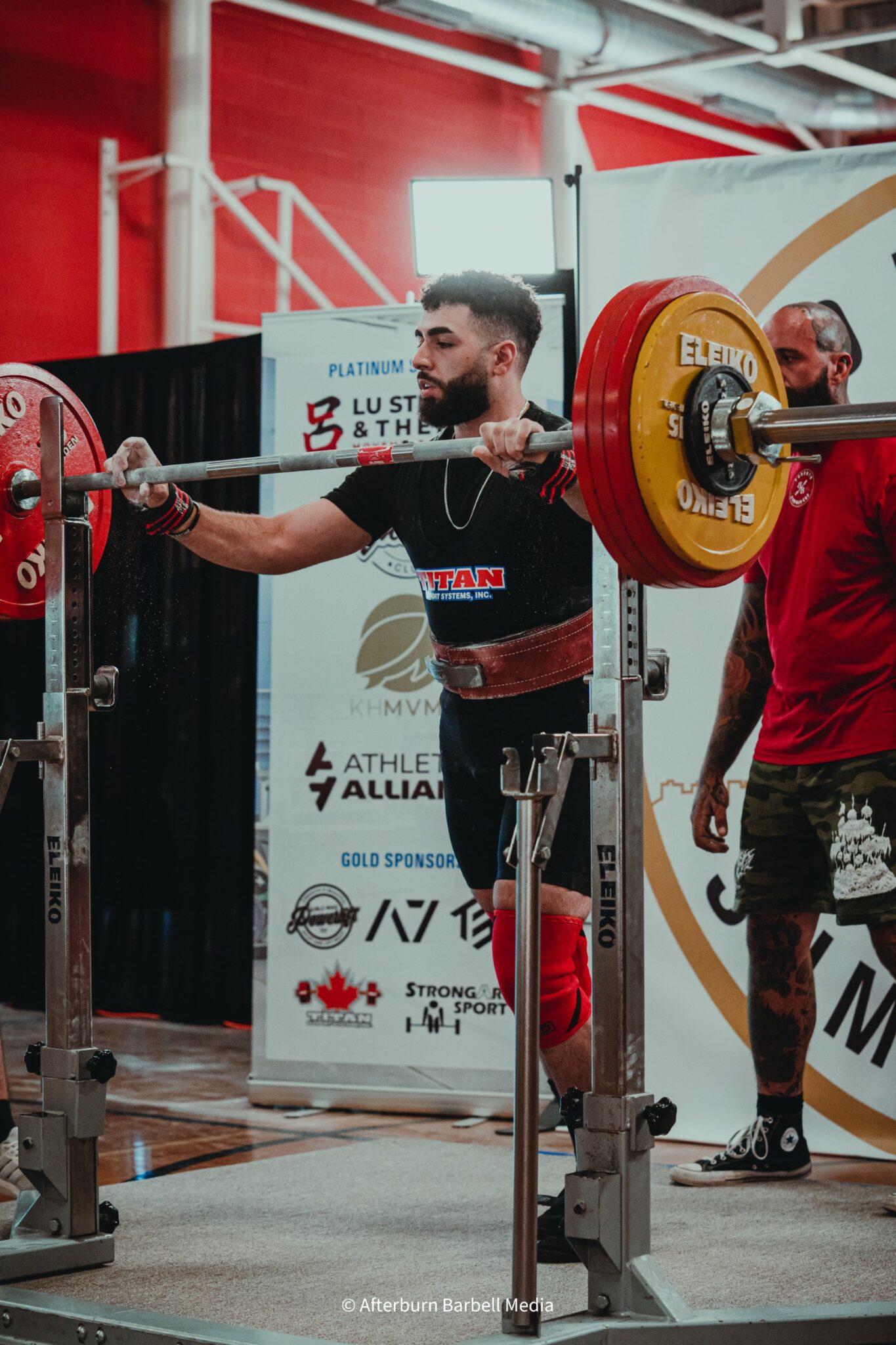 BASSIL - STRENGTH COACH/PERSONAL TRAINER
Bassil Issa is a seasoned strength and conditioning coach. His extensive experience in powerlifting and functional personal training enables him to design tailored programs that deliver optimal results. His priority - safety and long-term progress.

With Bassil as your personal trainer, you can expect cutting edge workout plans that align perfectly with your fitness goals. He combines his in-depth knowledge of strength training and fitness to create routines that not only help you excel in the gym but also enhance your day-to-day life. By applying his expertise, you can achieve sustainable results, making fitness an integral part of your lifestyle.

Experience the guidance of a personal trainer who is dedicated to your success. Join Bassil on your fitness journey and unlock your true potential for a healthier and more fulfilling life. Train with Bassil at Bang Personal Training, or have him come to your home or condo gym. Service Area - Liberty Village to Leslieville in downtown Toronto.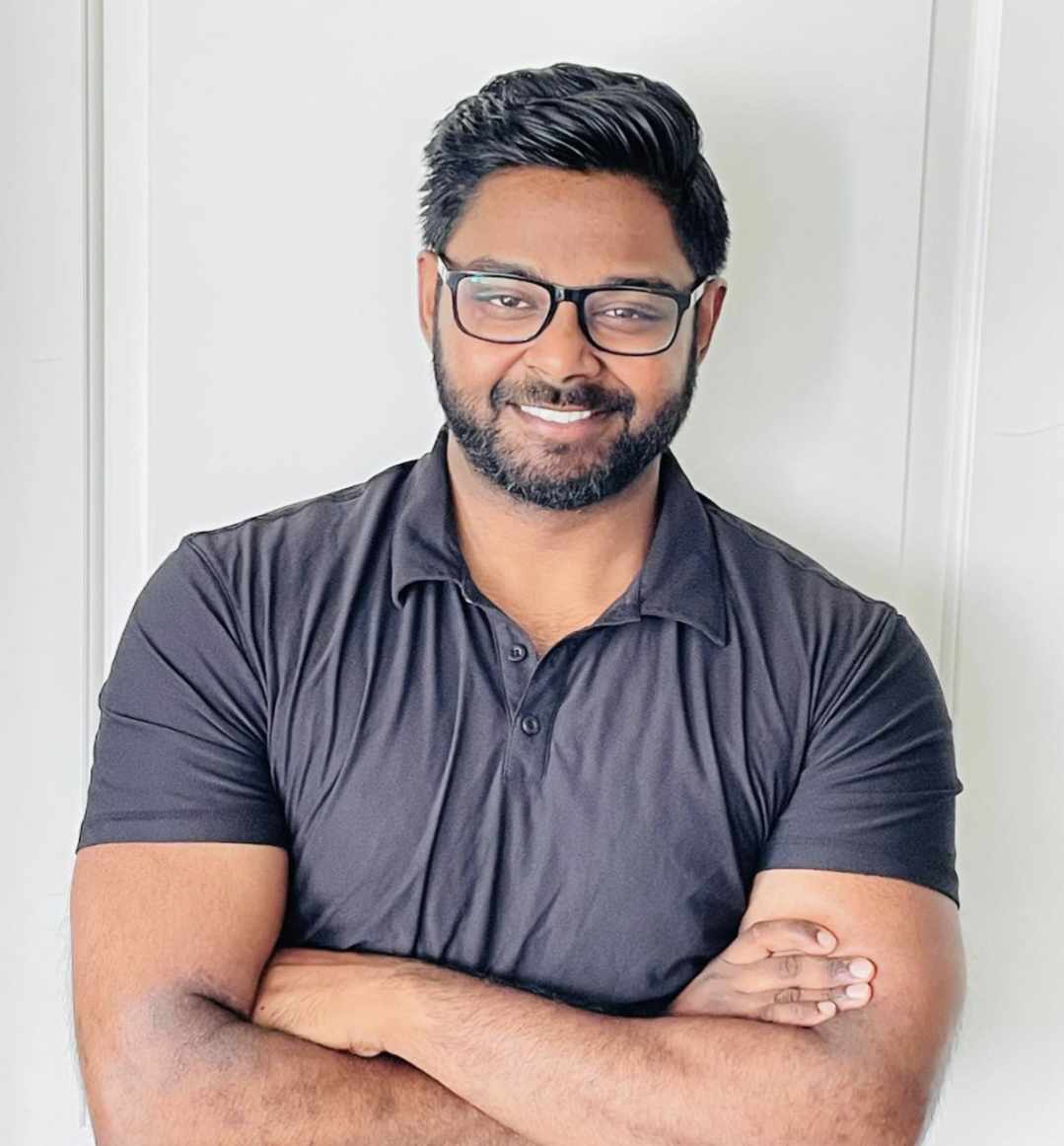 ATHI - WEIGHT LOSS COACH/PERSONAL TRAINER
Meet Athi, an inspiring personal trainer who knows exactly what it takes to achieve your fitness goals. Having successfully lost nearly 100lbs during his own fitness journey, he brings a holistic approach to health and fitness. He blends evidence-based nutrition, exercise physiology, and psychology to guide his clients.

With Athi's tried and tested tools, you can embark on a well-tailored workout regime that aligns with your unique needs and aspirations. Whether you want to shed weight, build muscle, or enhance your overall well-being, he will empower you to unleash your full potential. Beyond physical transformations, Athi Lena understands the importance of mental well-being and strives to help you attain a profound sense of peace and self-assurance.

Embrace the expertise of a personal trainer who's been through the transformation process himself. Let Athi support you on your journey to a healthier and happier you. Athi conducts his in studio personal training at Bang Fitness primarily but will come right to your door. Service area - from Liberty Village to Leslieville downtown Toronto.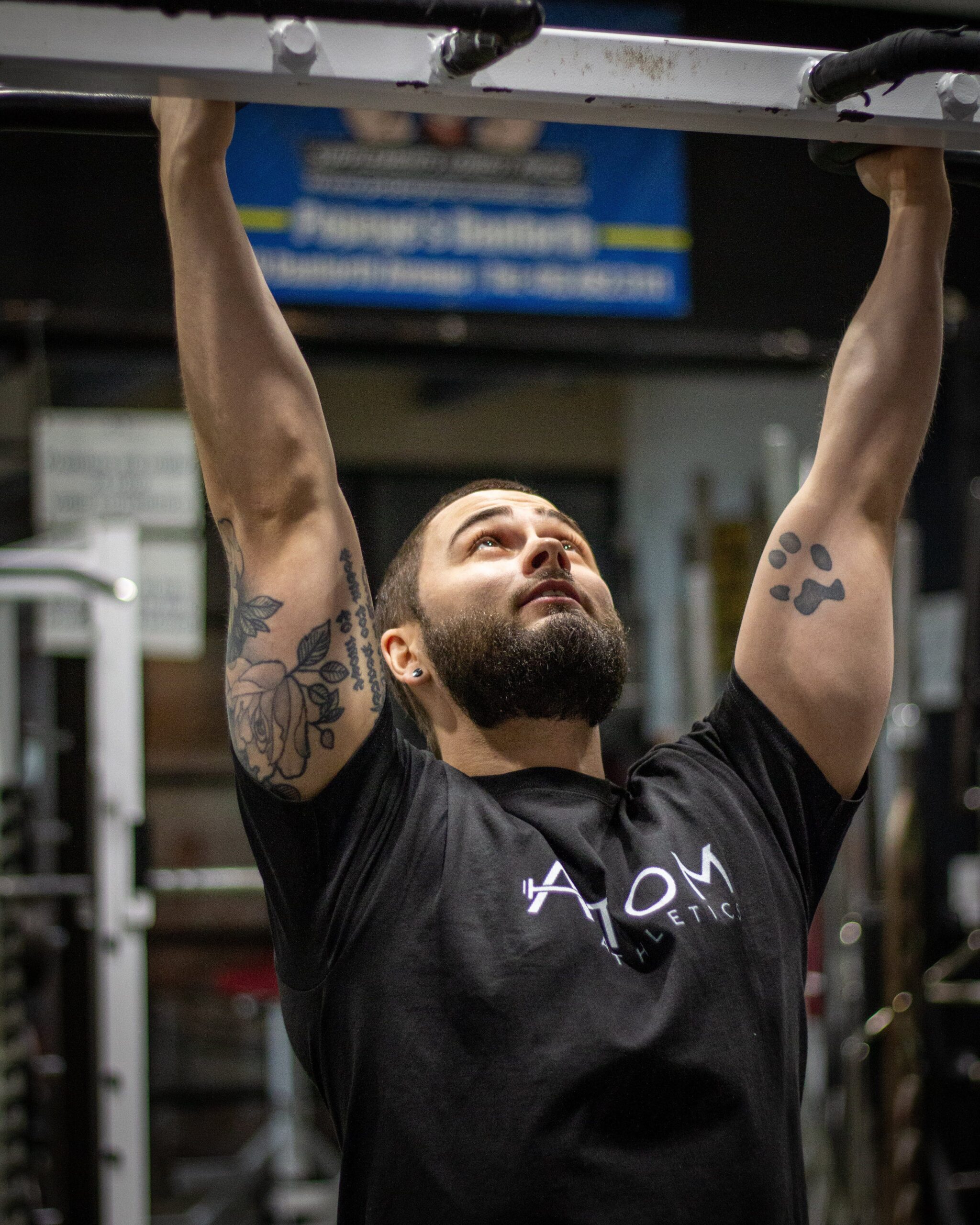 ALEX - OWNER/HEAD COACH
Alex is veteran personal trainer and the founder of Atom Athletics. He brings a wealth of experience from working in big box gyms and mobile personal training companies since 2011. His passion for empowering individuals to be stronger and cultivate resilient bodies has shaped the foundation of Atom Athletics.

Alex's journey began with Taekwondo, instilling discipline, consistency, and pushing physical limits during his pursuit of a black belt. He excelled as a multi-sport athlete, winning the Colin Hood OFSAA School Sport Award for his abilities in soccer, volleyball, cross country, and basketball.

Continuing to embrace his competitive spirit, Alex now focuses on powerlifting, channeling his athletic mindset into the gym environment. He constantly experiments with diverse training styles, refining his coaching approach to ensure clients achieve results. You can find Alex at Fortis Fitness near downtown Toronto most days. With his growing role as a business owner he currently has limited availability.